Who knew that we would be using our electronic gadgets to complete our degrees? Deep down, each one of us saw it coming the minute the COVID-19 was announced as the global Pandemic entering more than 2/3rd of the world. However, we can say that the time of online learning came sooner than we expected. As students, adaptability is the way to go in these challenging and changing times. If you are someone who is struggling with how to learn things online, we have compiled a list of online learning tips from personal experience for your aid.
Tested Online Learning Tips for Students
More than Two-Third of Global Students Are Studying from Home Due To The COVID-19 Pandemic. Online learning is the new normal, and you need new strategies to adapt to the new normal.
Reserve a Study Area
One of the biggest mistakes made by most of the students taking online learning sessions is the poor selection of a study area. Several studies have suggested that the environment plays a major role in determining the productivity, concentration, and focus of any individual.
Find your happy place and decorate it with colorful items to stimulate visual senses that help in grasping concepts using creative learning.
You do not necessarily need to reserve a big room for online learning. You can easily make do by reserving a small, quiet and peaceful study corner.
Fill your study space with indoor plants and try to pick a place that receives natural light and air during day and night.
Eliminate the distractions and ensure the provision of a proper network and electrical outlets so you can enjoy a seamless online learning experience.
Set Your Goals
Honestly, just go ahead and mark it on the calendar because no one else will set YOUR goals for you. Don't delay it by citing the lockdown and quarantine as an excuse, you can easily use this time at home to reconsider your decisions and your career in the long run.
A student without a definitive goal cannot achieve much, due to lack of focus and direction. It is recommended to set a primary goal and break it down into smaller ones. Once you start to complete your daily goals/tasks, a sense of accomplishment will set in, and over time you will have what you want
Virtual Collaborations
Teamwork makes the dream work. But the protocols of teamwork have changed globally. We can no longer meet our friends, colleagues, and classmates in person. All we have is our laptop/mobile/PC, an internet connection and a virtual meeting app to connect us together.
You can create your personalized study groups with your preferred class-mates and schedule collaborative virtual meetings on any of the virtual meeting apps. You will be interested to know that even social media apps have increased the number of group call participants and you can easily hold virtual meetings.
Use collaborative learning platforms and divide the tasks among each other to boost the effectiveness of online learning.
Adopt Effective Techniques
Gone are the days when you could snooze during your online class. The ways of learning and changing and it is quite probable that the online learning sessions may last for more time than we expect them to. Even if they don't, as a responsible student, you must adopt effective learning techniques.
Many students make the mistake of skipping notes during online learning classes. It is highly recommended to take as many notes as you can and keep them in a notebook. You can also use sticky notes and flash cards to add visual appeal for learning boring topics. Drink lots of water, chew a gum or eat something high in calories during long online learning sessions.
Accountability is The Best Coach
One of the most effective online learning tips is to hold yourself accountable for every action you take. Accountability does wonders in anyone's personal, professional, and academic life. Even though online lectures offer you the chance to dodge and cheat, your conscience should be strong enough to evade such temptations which will harm you in the long run.
Goal setting and correspondence with the daily to-do list at the end of every day is a good way to hold yourself accountable. If you think you are too easy on yourself, ask a friend or a family member to hold you accountable for your actions and remind you of your goals.
Maintain Healthy Habits
Learning from home is challenging and it can easily harm your health if you become neglectful of it. Sitting in one place and looking at the screen for hours has adverse effects on the overall health and lifestyle of any student.
Coffee, tea and other soothing beverages are a good way to recharge and get back to your work in full force. Take short breaks in between the long online learning sessions so you can take a breather and recharge your mind for sharper focus. Perform at least 30 minutes of physical activity like jumping, walking, or working out in your space once you are done with your online session.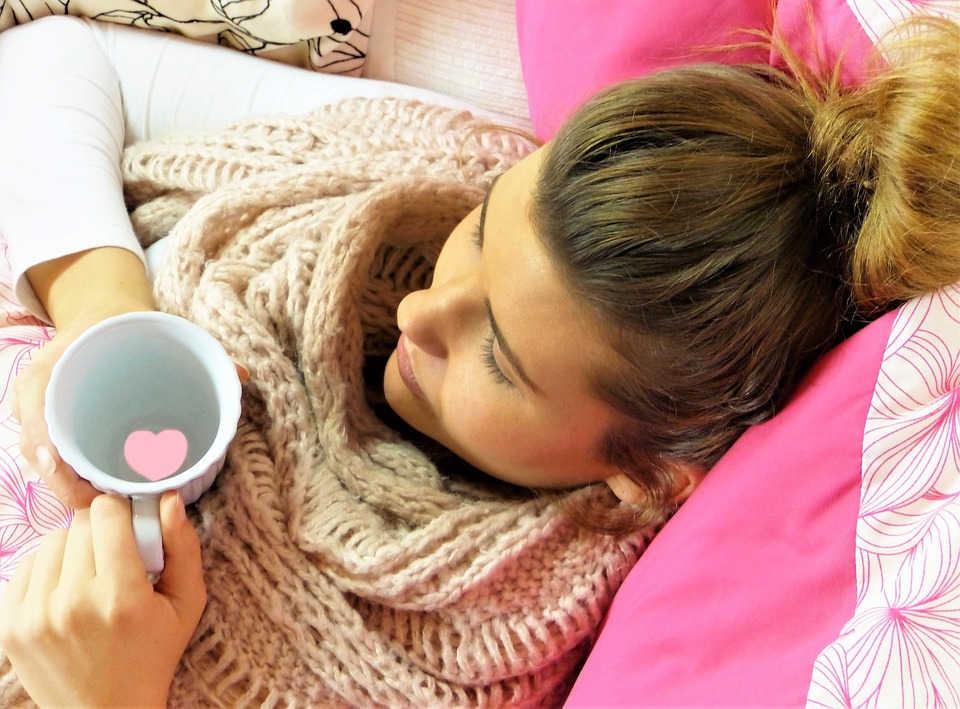 Start Small, Go Big!
Take a start, instead of sitting idle and procrastinating. Facing a spike in depression, anxiety and procrastination levels is a common occurrence during extended lockdown – not to mention the mental stress brought about the uncertain situations out there. When you feel low, remember that the pandemic is not going to last forever and things will get better soon.
Do you have any other online learning tips which you will like to share with us? If yes, don't forget to share your experience in the comments below!